Body Contouring in Mexico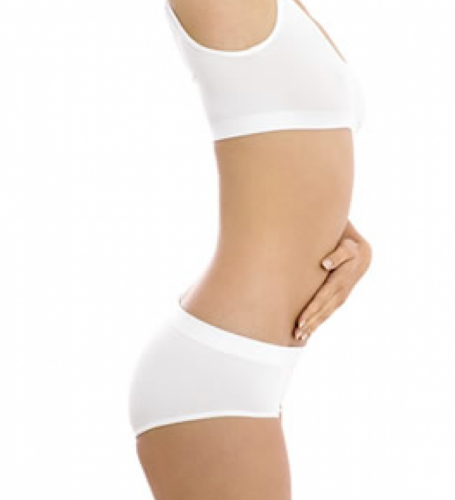 The term body contouring is a concept that has appeared throughout history. One of the most increasing plastic surgery treatments in Mexico is body contouring.
Body contouring surgery in Mexico is a procedure that intends to give your body harmony and proportion, which is sometimes lost over time. If you feel your body is lacking synchronization or some areas are not in proportion with the rest of your body, you may be a candidate for traveling to Mexico for plastic surgery.
It is common to lose proportion due to bad eating habits, lack of exercise, reduced skin elasticity or all of the above. When taking an in-depth look into body contouring in Mexico, the procedure is a comprehensive plastic surgery treatment designed to integrate different areas of your body, in order to provide you with a complete, all-in-one aesthetic experience.
Reveert plastic surgeons in Mexico may carry out a combination of different procedures during the body contouring surgery in Mexico to give you the best holistic body enhancement results.

Among the most common surgical procedures used in body contouring surgery in Mexico is liposuction with fat transfer or tummy tuck with liposuction.
Reveerts Approach to Body Contouring Mexico
During your body contouring surgery consultation in Mexico, a comprehensive assessment will be completed and your Reveert plastic surgeon compile your appearance goals and expectations, evaluate your body proportions, skin and the areas you want to treat to analyze and determine a plan of action.
You will undergo a few medical examinations related to your body contouring surgery in Mexico to determine your health status. The pre-body contouring surgery examinations include lab work and a preoperative cardiac evaluation.
We will take before photos evaluate the areas of concern and will further advise on the procedures that will be done in body contouring surgery, details about body contouring surgery in Mexico, including incisions and their location, risks of body contouring surgery, pre-operative and post-operative care in Mexico, as well as recovery time.

Following your body contouring surgery discussion in Mexico, we will schedule your body contouring surgery date and you will be given the necessary information to prepare.
Common Body Contouring Combinations
Some of the most common combinations with body contouring at Reveert include:
Tummy Tuck with Liposuction
Tummy Tuck with Liposuction and Fat Grafting
Breast Implants and Breast Lift
Breast Reduction
Preparing for Body Contouring Mexico
One Month before Body Contouring Mexico
Stop taking medicines such as Aspirin and Vitamin E
If applicable, stop smoking completely

One Week before Body Contouring Mexico
Attend pre surgical consultation, including taking of photographs
Complete blood tests and cardiac evaluation
Receive post-operative indications

One Day before Body Contouring Mexico
Do not ingest any food or drink after the time advised by your surgeon
Pack a bag with comfortable shoes and clothing, specifically clothing that zips or buttons

Morning of Body Contouring Mexico
Shower or bathe normally
Do not use gel or any other product on the hair
Do not use makeup, facial creams or body lotions
Body Contouring Mexico Aftercare
You will be given all medical garments and medicine which will include pain medication, anti-inflammatories and antibiotics.
Most patients experience muscle discomfort about 7 to 10 days after body contouring surgery in Mexico, so it is very important to take your medication on time.
Risks and Side Effects of Body Contouring Mexico
The most common risks of body contouring surgery in Mexico are indicated in patients who smoke. All of the risks of body contouring Mexico will be discussed in detail during your consultation session at Reveert.
Body Contouring FAQs
What type of anesthesia is used during Body Contouring Mexico?
The type of anesthesia used in body contouring surgery in Mexico will be determined based on the procedure as well. Normally, a light sedation with epidural block is most common in the above procedures.
How Long Does it Take to Recover My Body Contouring Surgery in Mexico?
Recovering from body contouring surgery in Mexico is gradual and will depend on the procedures performed.
Will the incisions from Body Contouring Surgery in Mexico be visible?
The incisions made in body contouring surgery will be specifically based on the procedures you have completed and will be explained in the initial consultation.
If you would like more information on hair transplant in Mexico or would like to see before and after photos, please contact Reveert.