Body Lift in Mexico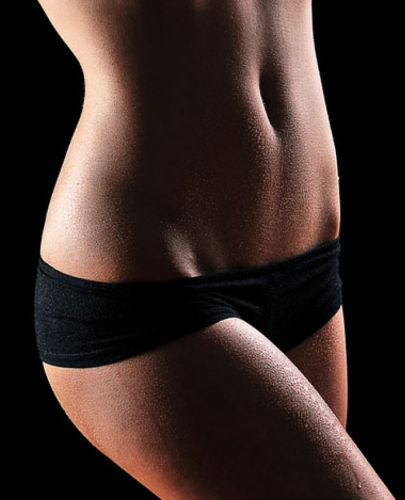 When we refer to a body lift, ultimately the goal is to address the issue of sagging skin. Since skin is part of the body that supports the tissues below it, such as muscles; excess skin causes muscle tone to be loose giving the appearance that everything has fallen out of place.
The sagging can affect all areas of the body including the abdomen, breasts, buttocks, arms, thighs, face and neck. If you have had large variations in weight after pregnancy or significant weight loss by either gastric bypass, diet or exercise, your skin won't be able shrink back to its original state due to the loss of elasticity.
If you are experiencing the aforementioned conditions, you are a good candidate for a lower body lift in Mexico. To get the desired results of body lift in Mexico, it is important to understand that these procedures require long incisions (these incisions might leave some scars), which are necessary to achieve the desired result. If you lost a large volume of weight as a result of diet or gastric bypass surgery, you may require several body lift surgeries in Mexico.
Depending on the circumstances, traveling abroad to Mexico can be carried out at different stages to give your body adequate time to recover between each procedure. In some cases, body lift surgery in Mexico can be divided between 6 and 12 months.
Body lift surgery in Mexico may include the following treatments— tummy tuck, breast lift, arm lift, thigh lift or buttock lift.
Reveerts Approach to Body Lift Mexico
During your body lift consultation session, your Reveert plastic surgeon will evaluate your health as well as conduct an overall assessment of your body.
We will discuss your expectations of body lift surgery in Mexico and make sure you have realistic expectations before you proceed with body lift surgery in Mexico.
Prior to your body lift in Mexico, your Reveert plastic surgeon require of you to undergo medical examinations to determine your health status. These examinations include lab work and a cardiac evaluation.
Your plastic surgeon at Reveert will take before surgery photos to best assess the areas of concern and will further advise on the body lift procedures, details about your body lift surgery in Mexico, including the location of the incisions, risks of body lift surgery, pre-operative and post-operative care in Mexico, as well as recovery time of body lift surgery.
Preparing for Body Lift Mexico
One Month before Body Lift Surgery In Mexico
Stop taking medicines such as Aspirin and Vitamin E
If applicable, stop smoking completely

One Week before Body Lift Surgery In Mexico
Attend pre surgical consultation, including taking of photographs
Complete blood tests and cardiac evaluation
Receive post-operative indications

One Day before Body Lift Surgery In Mexico
Do not ingest any food or drink after the time advised by your surgeon
Pack a bag with comfortable shoes and clothing, specifically clothing that zips or buttons

Morning of Body Lift Surgery In Mexico
Shower or bathe normally
Do not use gel or any other product on the hair
Do not use makeup, facial creams or body lotions
Body Lift Surgery Mexico Aftercare
You will be given all medical garments and medicine which will include pain medication, anti-inflammatories and antibiotics.
It is important to have someone with you the first 24 to 48 hours as you may feel weak or sleepy and may require help getting out of bed. It is important to maintain a healthy diet. Keep away from spicy and fatty foods, to avoid irritation of the stomach.
Staying well hydrated is important and you will be taking antibiotics, analgesics and anti-inflammatory medications for a period of 7 to 10 days from your body lift surgery in Mexico. Most patients experience muscle discomfort about 7 to 10 days after body lift surgery in Mexico, so it is very important to take your medication on schedule.
Risks and Side Effects of Body Lift Mexico
Common risk factors of body lift surgery in Mexico are indicated in patients over 40 years, prolonged surgery, oral contraceptive use, smoking and obesity. It is very important to assess your health condition in advance and to discuss it with your surgeon.
Other risks factors of body lift surgery in Mexico are rare, but may include deep vein thrombosis and pulmonary embolism.
Body Lift Mexico FAQs
Will the incisions of Body Lift Surgery in Mexico be visible?
Your Reveert plastic surgeon will discuss with you what type of incisions that will be made during your initial consultation for body lift surgery in Mexico.
If you would like more information on hair transplant in Mexico or would like to see before and after photos, please contact Reveert.