Liposuction in Mexico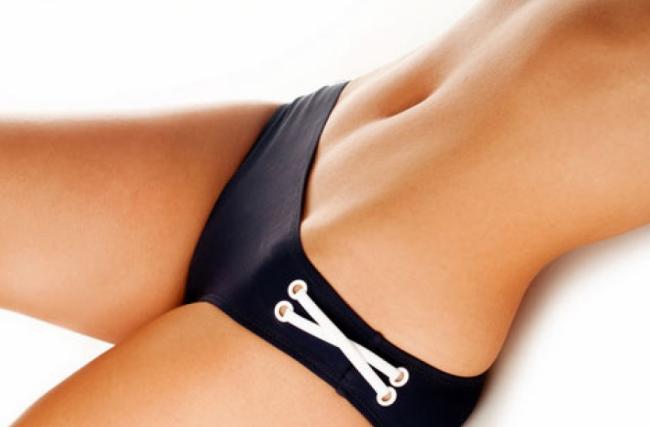 Liposuction has become one of the most common plastic surgery treatments in Mexico. Liposuction in Mexico is a plastic surgery procedure designed to remove fat from a specific body area, to re-shape and re-contour the figure.
Liposuction at Reveert is used to treat areas of the body such as the abdomen, hips, arms, legs, knees, back, and breasts.
Reveerts Approach to Liposuction Mexico
During your liposuction surgery consultation in Mexico, one of our premier Reveert plastic surgeons will evaluate your overall health, fatty deposit areas and the condition of your skin. This consultation aims to define the most appropriate treatment techniques best suited for your liposuction surgery in Mexico.
In order to determine your health status to undergo liposuction surgery in Mexico, we will run some medical examinations. These pre-surgery medical examinations in Mexico include lab work and a preoperative cardiac evaluation.
A Reveert plastic surgeon will take pre-surgery shots to evaluate the areas of concern and will further advise on the liposuction surgery treatments recommended, details about your liposuction surgery in Mexico, including location of the incisions and risks of liposuction surgery in Mexico, pre-operative and post-operative care in Mexico, as well as Liposuction surgery recovery time.
Following the surgery discussion with your assigned Reveert plastic surgeon, we will schedule a liposuction surgery date and you will be given the necessary information and instructions to be best prepared for your liposuction surgery in Mexico.
Preparing for Liposuction Mexico
One Month before Liposuction Mexico
Stop taking medicines such as Aspirin and Vitamin E
If applicable, stop smoking completely
One Week before Liposuction Mexico
Attend pre surgical consultation, including taking of photographs
Complete blood tests and cardiac evaluation
Receive post-operative indications
One Day before Liposuction Mexico
Do not ingest any food or drink after the time advised by your surgeon
Pack a bag with comfortable shoes and clothing, specifically clothing that zips or buttons
Morning of Liposuction Mexico
Shower or bathe normally
Do not use gel or any other product on the hair
Do not use makeup, facial creams or body lotions
Liposuction Mexico Aftercare
You will be given all medical garments and medicine which will include pain medication, anti-inflammatories and antibiotics.
It is important to have someone with you the first 24 to 48 hours or you may feel weak or sleepy and may require help getting out of bed, a light diet is best for one day after the liposuction surgery in Mexico.
You might experience some muscle discomfort about 7 to 10 days after your liposuction surgery in Mexico, so it is very crucial to take your medication on schedule.
Risks and Side Effects of Liposuction Mexico
Common risk factors of liposuction surgery in Mexico are indicated in patients over 40 years, prolonged liposuction surgery, oral contraceptive use, smoking and obesity. It is very important to assess your health condition in advance and to analyze it with your Reveert plastic surgeon.
The most common risks of liposuction surgery in Mexico are seroma and skin irregularities. Other risks of liposuction surgery in Mexico are very rare and may include deep vein thrombosis and pulmonary embolism.
Liposuction Mexico FAQs
How long does Liposuction in Mexico last?
Liposuction surgery in Mexico can last between 2-4 hours depending on the areas being treated.
What type of anesthesia is used during Liposuction in Mexico?
The type of anesthesia used in liposuction in Mexico is light sedation typically known as "twilight" sedation plus an epidural spinal block.
How Long Does it Take to Recover from Liposuction in Mexico?
After your liposuction surgery in Mexico, you will stay in the hospital one night and the surgeon will conduct a follow up with you before leaving the hospital. In addition, your next plastic surgery follow up appointment will be scheduled.
Recovering from liposuction in Mexico is gradual, and it is very important to start to walk as soon as possible. You will begin to feel better after the first week and you can return to your normal activities 2 weeks from the date of your liposuction surgery in Mexico.
No strenuous physical activity is allowed for the first 3 weeks after liposuction surgery in Mexico, such as exercising, running, swimming, etc., until your body has fully recovered. Although most of the swelling and bruising disappear within six weeks from your liposuction surgery in Mexico- some swelling can remain for up to six months, though.
When will I see the final results of liposuction in Mexico?
Almost immediately after your liposuction surgery in Mexico, you see a noticeable difference in the shape and contours of your body.
However, the improvement will continue to be more evident after 3 weeks from your liposuction surgery in Mexico, when a large amount of the swelling has subsided.
You will be able to see the final results of your liposuction surgery in Mexico after 6 months.
It is imperative for you to stick to a healthy eating habit and a nutritional regimen, while maintaining a regular work-out in order to nurture the results of your liposuction surgery in Mexico.
Will the incisions from Liposuction in Mexico be Visible?
Plastic surgeons at Reveert take pride in using minimal incision in any given plastic surgery done under their supervision, to achieve the most natural-looking results.
The incisions used for the liposuction procedure in Mexico are very small, about 5 mm – and are typically placed in inconspicuous locations.
Before and After Photos for Liposuction
If you would like more information on hair transplant in Mexico or would like to see before and after photos, please contact Reveert.