Beard Transplant Mexico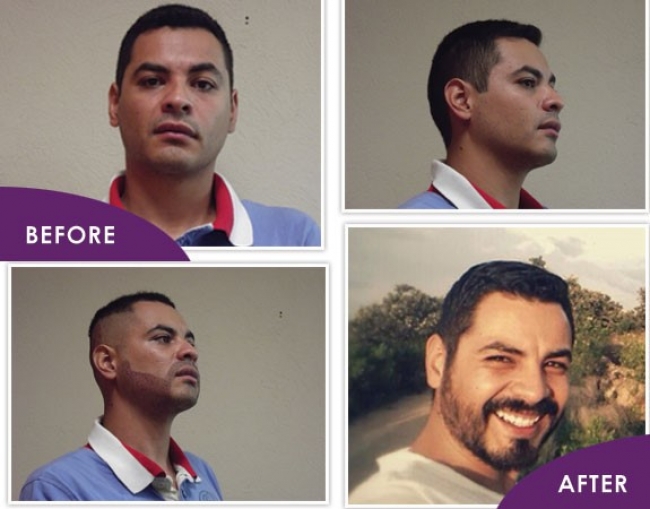 Expert hair transplant surgeons at Reveet use the most advanced techniques for facial hair transplantation to transplant scalp hair to facial regions that are deficient in hair density and fullness.
The donor hair to be transplanted on the face can be harvested either from the scalp via FUT or from the neck beard using FUE. This creative trend for men can help progress a man's beard, goatee, and sideburns — or even reconstruct scarred areas in the beard region to minimize any unsightly appearance.
Beard Transplant Procedure
The harvested hairs are planted at the recipient site. Reveert surgeons use existing hair lines in guiding transplantation and ensure grafts are placed at the correct angle of facial hair growth.
Beard transplant gives men confidence — and allows for the future hair growth to be groomed, shaved or grown to any length desired. Once transplanted, the new facial hairs are permanent and natural looking.
If you would like more information on hair transplant in Mexico or would like to see before and after photos, please contact Reveert.
by
Brandie Umar
Executive Director