Arm Lift Surgery Testimonial - Jan - Dallas, TX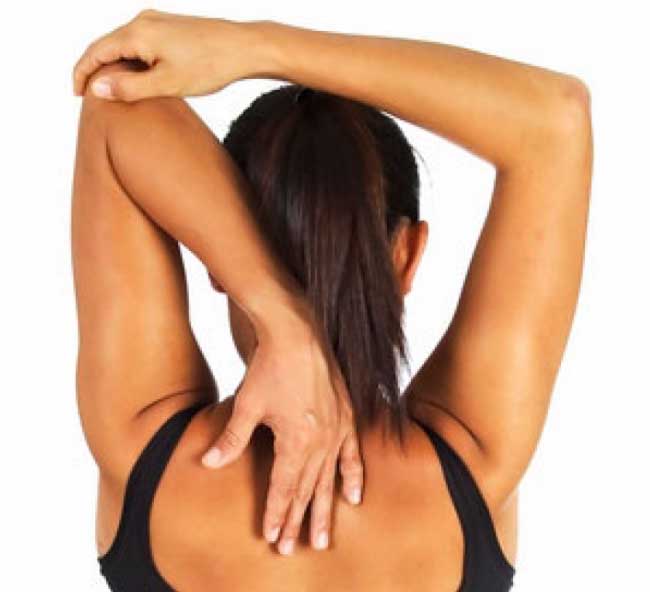 "I JUST LOVE MY NEW ARMS"
I'm Jan Brand, and I live in Dallas, TX. This summer I spent the month of August in Ajijic, Mexico visiting friends. After my trip was in place, I decided to research having an "arm lift" while in Mexico. Having had facial plastic surgery in Dallas 12 years previously, I did look into the surgery here in Dallas and thought it pretty much to be out of my price range. After much research on the arm lift procedure itself and many hours online learning what questions to ask for this type of surgery, I started visiting the sites of various surgeons in the Guadalajara area, which is 30 miles north of Ajijic. I had heard and read about the wonderful doctors and medical facilities in Guadalajara, Mexico. I decided to get in touch with Dr. Alejandro Enriquez de Rivera Campero at The Reveert Medical Center. I made inquiry with two other doctors in Guadalajara but felt immediately more comfortable when I received a call from Dr. Alejandro's American 'coordinator' Lori Payne. She was able to answer all of my questions, and more. Her follow-up was prompt and most thorough whenever I had more questions. By this time, I had decided I really wanted to have the surgery and felt most comfortable in choosing Dr. Alejandro for my first consultation visit.
Having driven from Dallas to Ajijic, I had car accessibility and drove into Guadalajara for the first consultation with Dr. Alejandro and his wife, Dr. Nashielli T. Espinosa, who is also a plastic surgeon. Dr. Alejandro and Dr. Nashielli explained the entire process in depth and where the cuts would be made as well as the liposuction areas. We met for over an hour just talking and then more time was spent examining my arms. Any questions, fears and concerns I had were addressed in such a manner I knew after this appointment, this was who I wanted to do my surgery. I felt trust and confidence in both doctors. Having been in the people business for 35+ years, I knew I was making the right decision in my choice and was ready to schedule the surgery date. And the price was affordable, less than what I had been quoted here in Dallas.
I had a friend drop me off the day of surgery and who would later pick me up to take me back to my temporary Ajijic home. I was alone, but I did not feel alone. The American Cordinator, Lori, and the entire staff and nurses at the Reveert Center were most friendly, accommodating and made me feel secure. Attention was coming at me from everyone. I felt I was in good hands. I was not having any second thoughts and was actually looking forward to the surgery! I was thinking I wished Dr. Alejandro and Dr. Nashielli were doctors back in Dallas. They were sincere in their caring about me, and I was feeling a great professional respect for both of them. Dr. Alejandro and Dr. Nashielli, who both spoke English extremely well, spent over an hour drawing on my arms, taking multiple photos, and explaining to me exactly what was about to happen. I was getting excited – where's the anesthesiologist? I'm ready!
I woke up from surgery some hours later and saw the smiling faces of both doctors. Everything had gone well, and I was entrenched in this compression garment on my chest and arms. No pain, just a bit of stiffness. The long-sleeved jacket garment was giving me support. I was fortunate that I did not have any nausea or sickness from the anesthesia. I was ready to start the road of recovery. A drain was on each arm and remained until the sixth day. My first follow-up appointment was three days after the surgery. Everything was coming along fine. Another follow-up appointment in three more days. Again, everything was coming along fine. No problems. I was able to care for myself except for needing help in getting my 'jacket' back on after daily showering. The compression jacket eventually came off, and I loved putting both arms up on pillows. Learning to sleep on my back was my greatest challenge.
I was most fortunate in not having any post-surgery problems; took the antibiotic and anti-inflammatory per doctor's directions and kept my surgical incisions clean. The day I am leaving Mexico to return home to Dallas – which is now 2 weeks since surgery – I return to Dr. Alejandro for my final check-up. I get a clean bill of health and am released – but must send him photos of my arms the next week. He still wants to see how they are doing. And I'm sure he'll want to receive photos for some time. He's that caring. I have not had any great pain since surgery. I would say 'any tingling feelings' of what one might surmise as pain have been minimal. I maybe took Tylenol two or three times. No heavy lifting, no sun, and no exercising for six weeks.
It is now 27 days since surgery, and I am feeling great. I have full motion in both arms, and my incisions are healing. Soon I will start applying the cream to help diminish the scarring. And I love what I see in the mirror – in fact, one does not see the incisions when my arms are down at my side. Dr. Alejandro knew exactly where to put them! I still have minimal swelling, but that too is disappearing –
AND I JUST LOVE MY NEW ARMS!
p.s. If you are one who would like to have a brachioplasty, I couldn't give a higher recommendation than Dr. Alejandro and Dr. Nashielli. The actual surgery and aftercare could not have been better. I whole-heartedly trust and love them both and will return next year for the long-awaited 'tummy tuck' . . . can't wait!
Before and After Gallery
If you would like more information on hair transplant in Mexico or would like to see before and after photos, please contact Reveert.