Why Travel to Mexico for Plastic Surgery?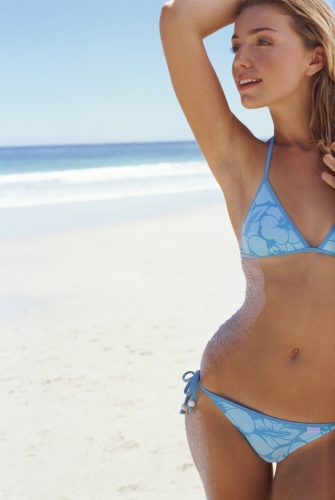 Gone are the days when plastic surgery is only geared for Hollywood starlets and the sexy set. Today there are far more affordable alternatives to the high costs of plastic surgery in the US- just south the border.
Plastic surgery Mexico has long established its stature as the world's leading plastic surgery destination in its own right. Plastic surgery in Mexico has come a long way, developing its cosmetic surgery facilities, and attracting hundreds of US patients for reduced costs of the plastic surgery treatments.
Comfort at Reveert
Suffice to say that Mexico is the most convenient holiday and medical tourist destination for US plastic surgery patients and vacationers. Plastic surgeons in Mexico such as those at Reveert, are trained to international standards and global requirements to ensure patients receive the most natural and satisfactory results.
Many cosmetic treatments offered in Mexico are available at nearly half the cost of those in the US and Europe. The low cost of plastic surgery in Mexico is a tempering reason why many US medical tourists travel to Mexico. Two of the most visited cities in Mexico for plastic surgery are Guadalajara and Puerto Vallarta.
Closer Look at the Reveert Patient Relationship
Many women have come to experience that diets and weight-loss regimens are not a satisfactory strategy to achieve an ideal body shape. Linda, an American woman in her 60's who have managed to lose over 100 lbss through strict diet and daily rigorous exercise. Linda explained that once her weight loss was complete, she was healthy and in shape but was left with tremendous sagging skin around her torso, buttocks and thighs.
She further realized that saggy skin tissues could only be corrected by plastic surgery. When she began her hunt for a good plastic surgeon in the US, she was shocked at the cost of treatments in the US. After through research and her own personal desire to seek out the best surgeon in Mexico, she found Reveert, and founding plastic surgeons Dr. Alejandro and Dr. Nashielli T. Espinosa. Reveert is considered one of the best facilities in Mexico for it's world-class plastic surgery in a professional, state of the art, rejuvenating surgical center.
"Initially, I consulted plastic surgeons in the USA and found the cost just for a thigh lift was $25,000. Being on a fixed income, I decided to look further, which is when I first found Reveert. I made an inquiry through the internet and was contacted by Lori Payne, the International Patient Coordinator from Reveert, who provided some estimated pricing based on what my initial goals were, which was a thigh lift and lower body lift."

Linda was quoted very competitive prices that compelled her to stay in contact with Reveert to learn more about their affordable cosmetic treatments and plastic surgery success stories.
Reveert offers virtual consultations, where patients can communicate directly with the doctors via Skype to oversees patients so they can view before and after photos and find out more about their treatment options from the comfort, convenience, and privacy of their own homes.
At the helm of Reveert's cosmetic operating facilities are husband and wife surgery team Dr. Alejandro and Dr. Nashielli . Dr. Alejandro conducted a throughal online consult with Linda and her husband to discuss realist options and goals for her plastic surgery.
Plastic Surgery Experience

Another thumbs-up for Reveert came in from Jan Brand, a middle-age professional woman from Dallas, Texas.
Having been stung once by the cost of a bad plastic surgery experience in Dallas, Jan decided to explore her cosmetic treatment options in Mexico. After months of research and diligent effort of on line reading, she started looking up plastic surgeons in Guadalajara; since it lies 30 miles north of Ajijic, Jan's favorite summer spot.
She also learned that Guadalajara enjoys a resounding reputation for offering the best plastic surgeons in Mexico. She made an inquiry with Dr. Alejandro and Dr. Nashielli T. Espinosa. She was then contacted by one of Reveert's clinic coordinators, an American patient coordinator based in the Guadalajara.
She answered all of Jan's questions in depth; that's when she felt good about the clinic and decided to meet with Dr. Alejandro and Dr. Nashielli T. Espinosa in person. Dr. Alejandro and Dr. Nashielli explained to her the entire process elaborately and where the cuts would be made as well as the liposuction areas.
"I felt trust and confidence in both doctors" says Jan. "Having been in the people business for 35+ years, I knew I was making the right decision in my choice and was ready to schedule the surgery date. And the price was affordable, less than what I had been quoted here in Dallas. " She said.
When it was time for Jan to go under the knife; she described how the entire staff and nurses were warm, friendly and accommodating which made her feel secure, especially being on her own.

"Attention was coming at me from everyone. I felt I was in good hands. I was not having any second thoughts and was actually looking forward to the surgery!"

Hours later after the surgery, she woke up to smiling faces of both doctors and staff. She was painlessly cloaked in a compression garment on her arms and chest. Even few days after the surgery, when anesthetic is supposed to wear off, she was able to return back to her daily routine without needing the help of anyone.

"I was most fortunate in not having any post-surgery problems; took the antibiotic and anti-inflammatory per doctor's directions and kept my surgical incisions clean."

"And I just love my new arms!"
The Way to a New Life in Mexico
Reveert offers an extensive variety of low-cost cosmetic and aesthetic treatments to suit every patient's appearance needs and budget. From face lifts to breast implants, Reveert plastic surgeons are dedicated to enhancing, correcting and beautifying the body, face, skin through its efficacious body contouring and skin care treatments. Other plastic surgeries offered at Reveert include breast implants, breast reduction for men (Gynecomastia), breast reduction for women, tummy tuck, arm lift, among others.
Reveert also runs a special section for face and skin care surgeries such as brow lift surgery (forehead lift), rhinoplasty (nose surgery), eye lift surgery (blepharoplasty), ear pinning, and eyelid lift.
Magnificently nestled in two of the most spectacular and picturesque locations in Mexico- Guadalajara and Puerto Vallarta- Reveert promises delivering the best of Mexico's plastic surgery has to offer!
If you've made the decision to travel for your plastic surgery in Mexico you must contact Dr. Nashielli Torres and Dr. Alejandro, and here are a few pointers you need to know about Guadalajara:
When traveling for plastic surgery in Guadalajara make sure to stay in close proximity to the city center where all the action and attractions are. Don't miss the town of Tequila, a landmark birthplace of the liquor Tequila where it is still produced till this day.
Guadalajara is the second largest city in Mexico and there is a lot of see and explore. Transportation in Guadalajara is very efficient; you can easily get around this captivating city by Taxis and buses. The city is full to the brim with safe, modern and comfortable taxis, which make it a viable option to move around. Most hotels in Guadalajara can arrange a pick-up with an affiliated taxi. Buses are also as efficient. The highest quality buses in Guadalajara are colored in turquoise, air conditioned and Eco-friendly.
If you have made the choice to have plastic surgery and you want to travel to Mexico to have it, then contacting Reveert is the first step you should make to renewing your beauty.
If you would like more information on hair transplant in Mexico or would like to see before and after photos, please contact Reveert.