Mexico's Leading Plastic Surgery Center - Reveert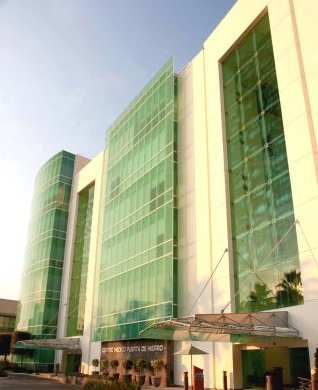 Plastic surgery treatments from 50-70% off the price of United States and Canada.
Plastic Surgeons trained in the US, Mexico, and Europe
English speaking physicians and hosptial staff
Online consultations available. Speak directly with our plastic surgeons.
Organized patient coordination system in place to assure that your visit, surgery, and after care are stress free, safe, and done wiht the highest respect and care to each and every patient at Reveert.
Plastic surgery is a stunning medical science that continues to surprise us every day. Sometimes an accident, health issues, an inherited gene or our own personal dissatisfaction in the way we look can leave us feeling physically unsound, both on the outside and the inside. Opportunely, one of the virtues of our modern age medical technology is plastic surgery.

Plastic Surgery is a priceless art of enhancing, countering, and sculpting our appearance. Cosmetic surgery belongs to the cultural landscape of our modern world, technological advancement and belief in the enhancement of human body.
Renew your Beauty with Reveert Plastic Surgery Center in Mexico
At Reveert, we believe that everyone has the right to look and feel their best to lead a more positive and fulfilling lifestyle. Along the years, plastic surgery treatments have proven to have a profound impact on a person's self-esteem and quality of life. To that end, plastic surgeons at Reveert employ the most advanced and time-tested surgical and non-surgical techniques to ensure you receive the best possible plastic surgery result in the areas of the face, breasts, and body. Whether you are interested in a few minor improvements or are seeking a more drastic approach of renewal and rejuvenation, Reveert is here to answer all your questions and concerns.

Here at Reveert, we pride ourselves in going beyond the standard level of service and we completely understand that your decision to undergo plastic surgery is both a lifelong transformation and a financial commitment. With that in mind, we offer a level of service and surgical practices found nowhere in the world. We will walk you through every step of your plastic surgery Mexico process from your personal online consultation to arranging your accommodations and travel and providing you with a dedicated English speaking patient coordinator. Get a first-hand look with our before and after photos. Our exceptional aftercare services will have you leaving Reveert and Mexico extremely satisfied that you made the choice to travel abroad for plastic surgery treatments.
Dedicated Plastic Surgeons at Reveert Plastic Surgery Center in Mexico
The astounding plastic surgeons at Reveert have an artistic eye and skill to unleash your inner beauty. Reveert has helped many patients that have undergone gastric bypass surgery regain their youthful, tight bodies after weight loss, with a complete body, thigh, and arm lift. For those patients who need just minor nips and tucks, the experts here at Reveert will assist you with breast implants, tummy tucks, eyelid lifts and much more.
Contact Reveert today for a consultation withworld-renowned doctors, Dr. Alejandro Enriquez and Dr. Nashielli Torres, to experience the unrivaled plastic surgery in Mexico with personalized service and a compassionate approach to your entire plastic surgery experience.