Dr. Nashielli Torres Espinosa Chiu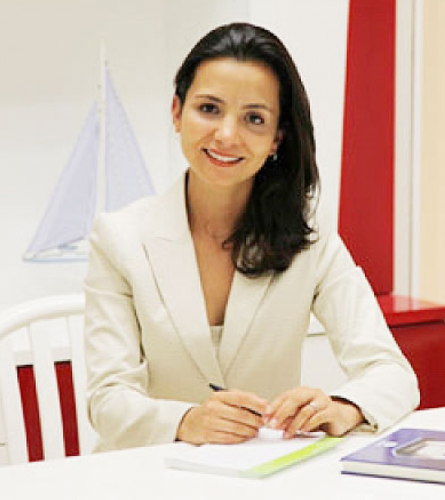 ...premier reconstructive plastic surgeon at Reveert, Guadalajara, Mexico

Dr. Nashielii studied medicine at the Universidad Autónoma de Guadalajara and trained at the Hospital Ángel Leaño in general surgery for four years. She also studied at the Instituto Jaliscience of reconstructive plastic surgery under the guidance of Dr. José Guerrero Santos, renowned for his expertise in this field she received further training.
Board Certification
Dr. Nashielli T.Espinosa is a reconstructive plastic surgeon and certified by the Mexican Association of Reconstructive plastic surgery
Professional Experience
Dr. Nashielli T. Espinosa also trained at the Cornell Medical Center , Manhattan Eye, Ear and Throat hospital, the Reed Center, Shriners Burns Galveston Texas amongst others.
She was a resident of the reconstructive surgery program by Dr. José Abel de la Peña for children with left clip palate.
Honors/ Awards
Upon completion of residency, she received a price for her work on "Structural Analysis of fatty micrografts enriched platelet growth factor". In the same year she was awarded during the XXXVII National Congess of Plastic surgery in the course of "DR. Fernando Ortiz Monasterio".
Professional Activities
Attends important congresses such as the American Society of Plastic Surgeons, American Society of Reconstructive surgery and the international plastic surgery symposium of the national congress of plastic aesthetic and reconstructive surgery.
Memberships
Mexican Association for Plastic, Esthetic, and Reconstructive Surgeons (AMCPER)
Asociacion Mexicana Cirugia Plastica Estetica y Reconstructiva
Federacion Iberolatinoamericana de Cirugia Plastica- FILACP
Asociacion de Residentes y Exresidentes del Instituto Jalisciense de Cirugia Reconstructiva Dr. Jose Guerrerosantos.
Consejo Mexicano de Cirugia Plastica Estetica y Reconstructive